FLIRT IS OUT OF OUR MASTER HUNTER GIRL "PARIS".
HER SIRE IS AKC CHAMPION/MASTER HUNTER DEEP RUN CASABLANCA.
SHE HAS :1 AKC GRAND CHAMPION/MASTER HUNTER
:5 AKC CHAMPION/MASTER HUNTERS
ALL IN THE FIRST 4 GENERATIONS!!!
FLIRT IS NOW AN AKC SENIOR HUNTER, PASSING HER LAST TEST AT PIKES PEAK RETRIEVER CLUBS HUNT TEST 5-17-17.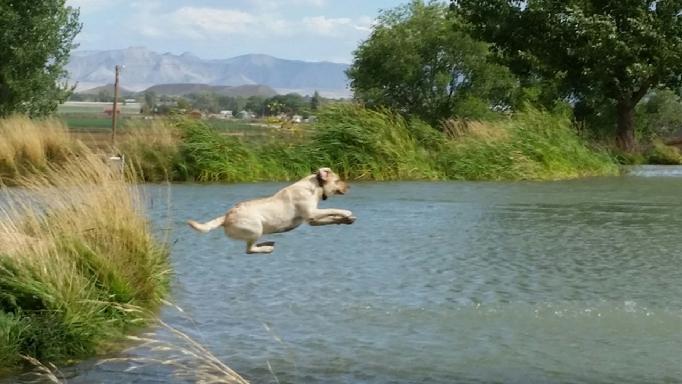 FLIRT CAN SOAR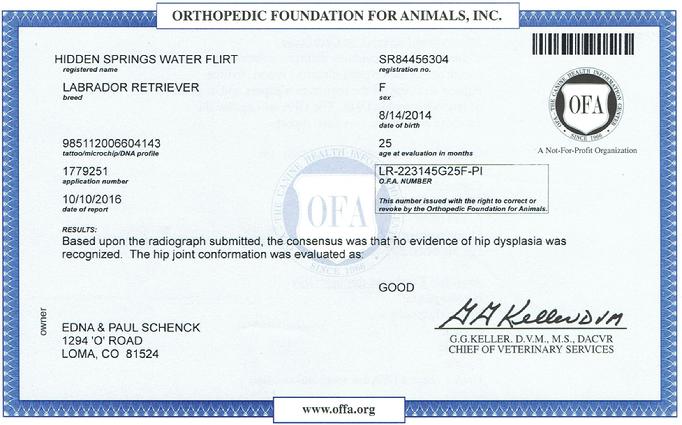 OFA HIPS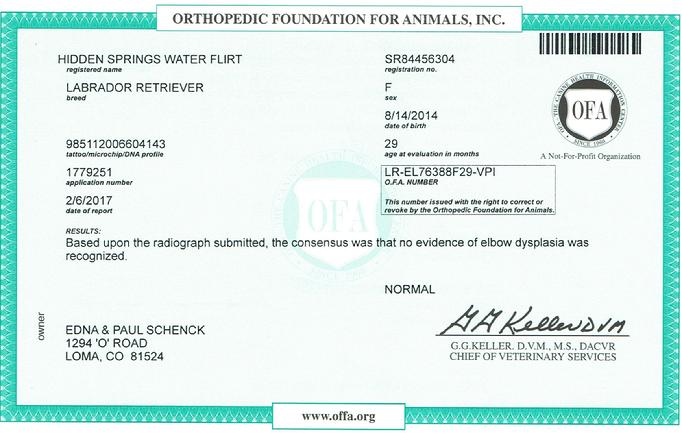 OFA ELBOWS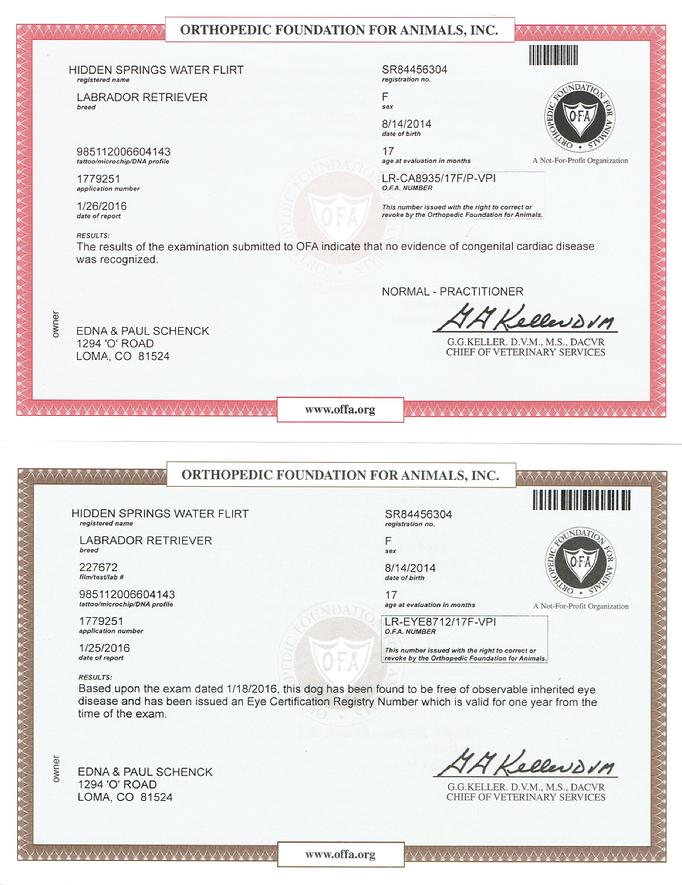 HEART AND EYE CLEARANCES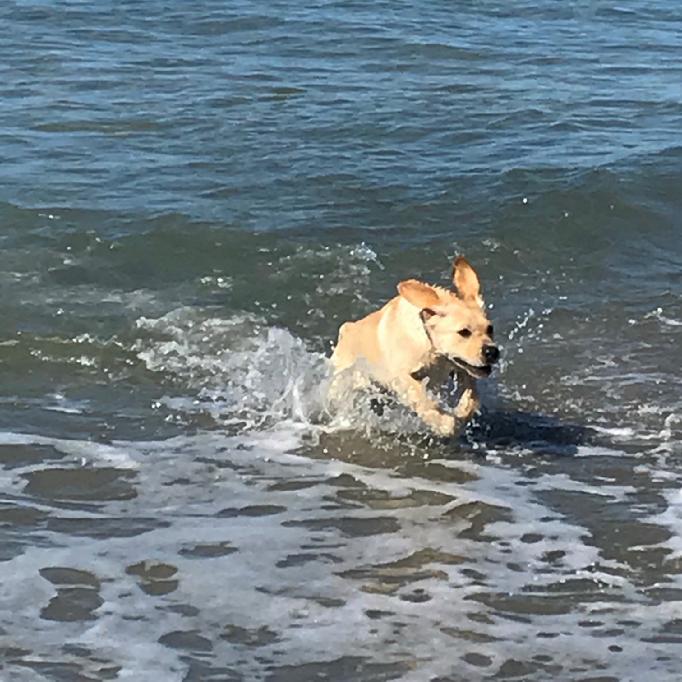 FLIRT/REP PUP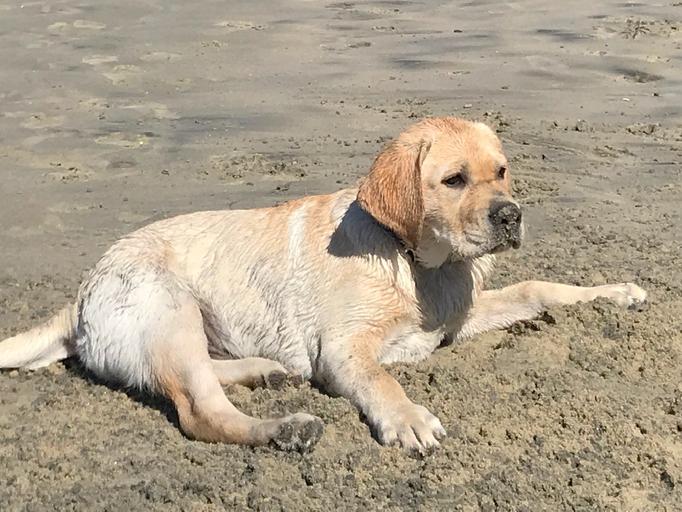 FLIRT/REP PUP
EDNA AND PAUL SCHENCK
efschenck@yahoo.com
Loma, CO.