"HIDDEN SPRINGS DAISY FIELD SH"
SIRE: HIDDENSPRINGS FIELD OF GOLD MH
DAM: LINDARS WOLF CREEK CASSIE OH-A MH
2 CHAMPION MASTER HUNTER GRANDPARENTS,
1 MASTER HUNTER AND 1 SENIOR HUNTER GRANDPARENT,
GREAT GRANDSIRE IS NAFC FC AFC
SR50708108, 6-1-08, OFA EXCELLENT, ELBOWS NORMAL,CERF 12-10
Daisy 10-12-12
DAISY BOY SONNY 8 YRS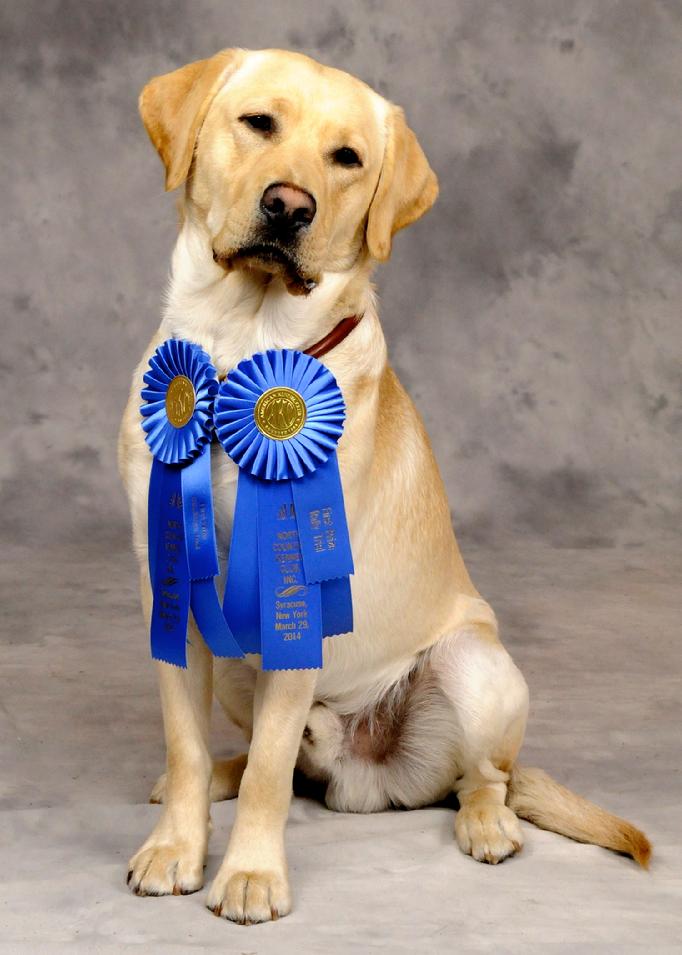 SILAS A DAISY PUP owned by Jennifer
I am behind on keeping you up-to-date on the brilliant, handsome, most wonderful boy ever: SILAS! He is the biggest love. Happy, healthy, & super-talented. In February I showed him one day in Long Island at a big obedience show. He won his Obedience class with a 197! We got 2nd in Rally with a 96.
Then end of March we went to a huge show in Syracuse (breed,obedience,agility)---
He got 2 100's in Rally!!! And he won his obedience class with a 195! There were tons of entries, and he was by far the youngest competitor!
It was tough to get the show photographer over, they were so busy in breed, but there was a vendor pro photographer...so I had him shoot Si with his 2 of his blues. Wanted to get something to you! He usually has a "brighter" expression---but he's slightly squinty from the very bright photographer's lights. He is also slightly darker yellow than he appears in these photos. (The 2nd photo is the same, I just cropped/edited it a bit) He's still got his "snow nose" in this photo---but, since it was taken and the weather has changed, it's already darkening back up) Hope you like how he looks...
Footsi a Daisy x Sam cross
DAISY WITH SONS nfs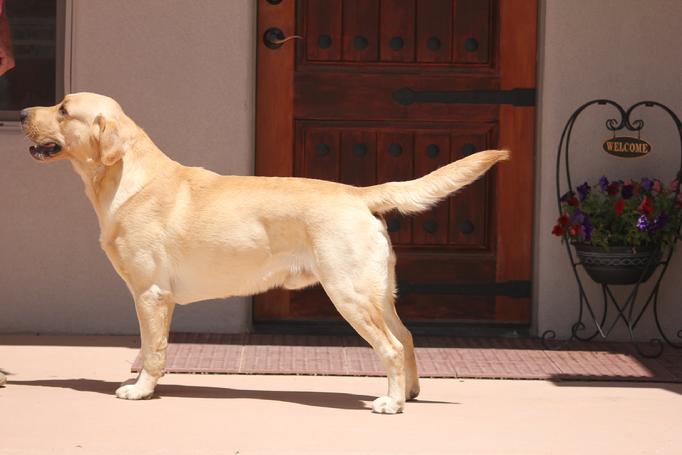 SONNY ELMER MH - DAISY X MAVERICK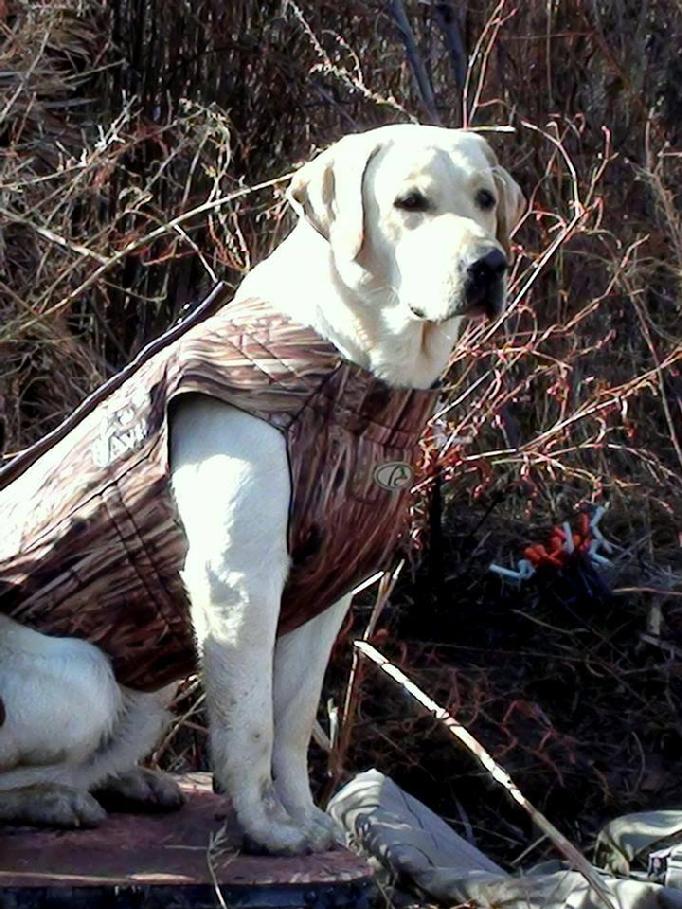 MASTER HUNTER - SONNY
EDNA AND SONNY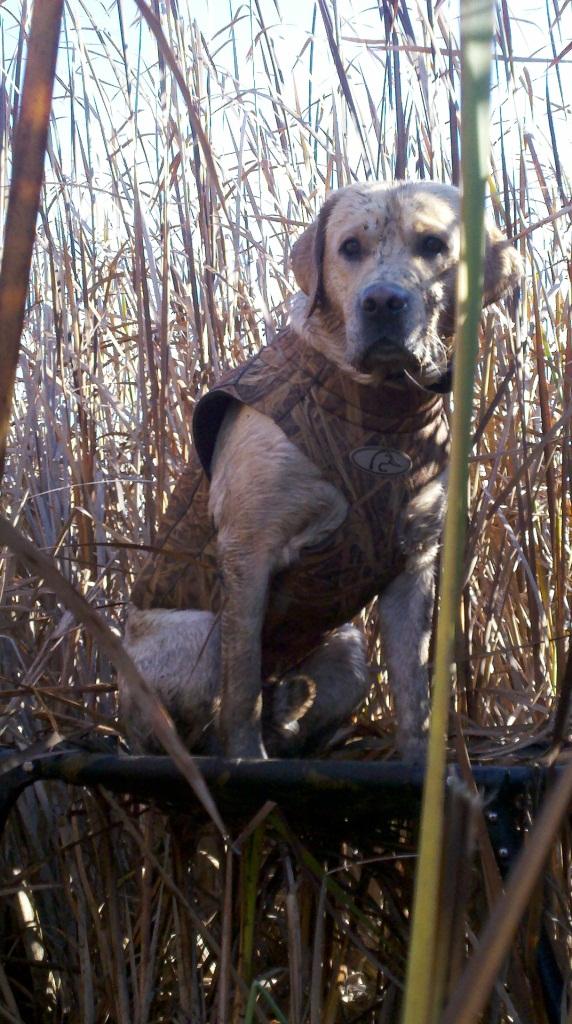 Daisy son "Tugboat" owned by the Huffs
Tugboat
Tugboat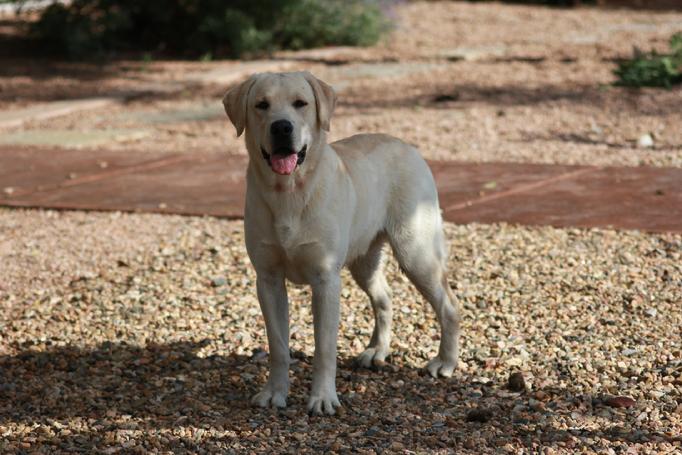 MURPHY A DAISY X SAM CROSS
year old Daisy pup, Sam
You would be so proud of Sam - she is turning out to be such a great duck / goose hunter. Last weekend, she retrieved 5 geese, two of which were blind retrieves! She also had a great fight with one that was much bigger than her! Its so fun to watch her work!
EDNA AND PAUL SCHENCK
efschenck@yahoo.com
Loma, CO.