WE ARE LOCATED IN WESTERN COLORADO, 11 HOURS DRIVING FROM SO CALIF, 2 HOURS FROM LAX VIA ALLIGENT AIR TO GRAND JUNCTION REGIONAL AIRPORT, 4 HOURS FROM SALT LAKE AND 4 HOURS FROM DENVER.

AVAILABLE PUPPIES FROM THIS AREA AND CHILLED SEMEN CAN BE SHIPPED.
EDNA HAS BEEN TRAINING DOGS FOR 22 YEARS AFTER 30 SUCCESSFUL YEARS TRAINING AND SHOWING HORSES. SHE LOVES TO BRING OUT THE TALENT THAT RETRIEVERS HAVE. OCASSIONALLY WE HAVE A GUN DOG FOR SALE, AND OCASSIONALY WE HAVE A LITTER OF THE MOST HIGHLY QUALIFIED ENGLISH STYLE LABRADOR HUNTING PUPPIES WE CAN PRODUCE. THE PEDIGREES OF OUR PUPPIES HAVE BOTH CHAMPION AND MASTER HUNTER BLOODLINES. OUR ENGLISH STYLE PUPPIES HAVE BEAUTY, TALENT, DRIVE , HUNTING INSTINCT AND THE ATTITUDE TO BE A GOOD FRIEND AND COMPANION. IF YOU ARE LOOKING FOR A GOOD LOOKING HUNTING LABRADOR , OUR DOGS FIT THE CRITERIA OF THE DUAL PURPOSE LABRADOR, IN THAT THEY CAN PLACE IN THE SHOW ARENA AND ALSO BECOME EXCELLENT HUNTING DOGS.

JULY 2007 WE MOVED TO LOMA, COLORADO, 10 MILES WEST OF GRAND JUNCTION JUST NORTH OF I-70. 10 ACRES, CLEAR SKY, GOOD AIR, A TRAINING POND, AND AN INSULATED HEATED AND COOLED KENNEL.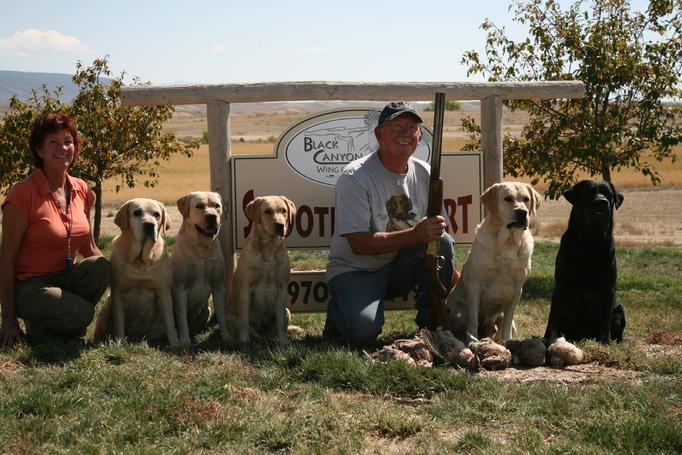 Edna, Paul and the hunting crew 10-09
HIDDEN SPRINGS FAMILY
DAISY AND PARIS
| | |
| --- | --- |
| CURT, DUKE MH ,PAUL,,MACY MH | YES, OUR MASTER DOGS HUNT |
JOE, DUKE MH, MACY MH, PAUL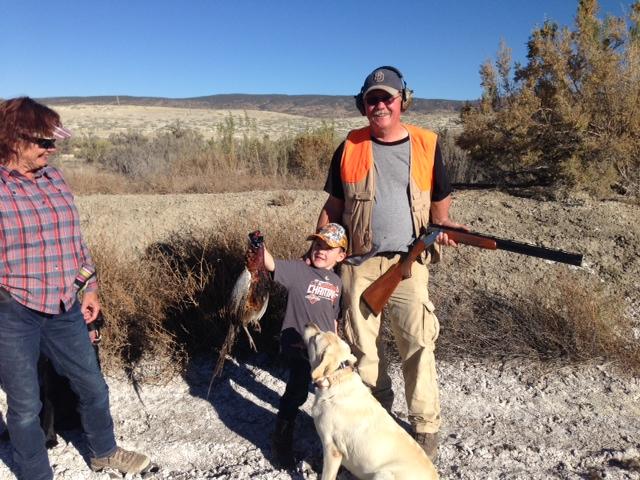 NOV '13
OUR KENNEL
WE TRY TO NOT MAKE MISTAKES. HOWEVER WE ARE NOT PERFECT. OUR DOGS ARE PRECIOUS TO US AND WE WILL BRED THEM WITH MUCH CARE. IF WE MAKE A MISTAKE IN BREEDING THAT AFFECTS YOUR PUPPY, YOU HAVE THE RIGHT TO RETURN YOUR PUPPY TO US WITH A WELLNESS VETINARY EXAM, FOR A REFUND.
EDNA AND PAUL SCHENCK
efschenck@yahoo.com
Loma, CO.