OUR AKC MASTER HUNTER GIRL, "PARIS" WHELPED 3 PUPPIES WITH A GOOSE SON. THIS IS HER LAST LITTER. SEE HER UNDER OUR GIRLS.
PARIS DAUGHTER, FLIRT PASSES HER 1 JUNIOR HUNTER LEG.
FLASH !!!
OUR GIRL "MESA" EARNS HER AKC CHAMPIONSHIP
AT GRAND JUNCTION, CO. 9-25-15.
GOOSE DAUGHTER "NOVA" EARNS HER
AKC MASTER HUNTER TITLE, 5-12-15.
GOOSE SON "YETI" EARNS HIS AKC JUNIOR HUNTER TITLE AT FT MORGAN, CO. 5-23-15.
Our young boy "YETI achieves his AKC JR Hunter title.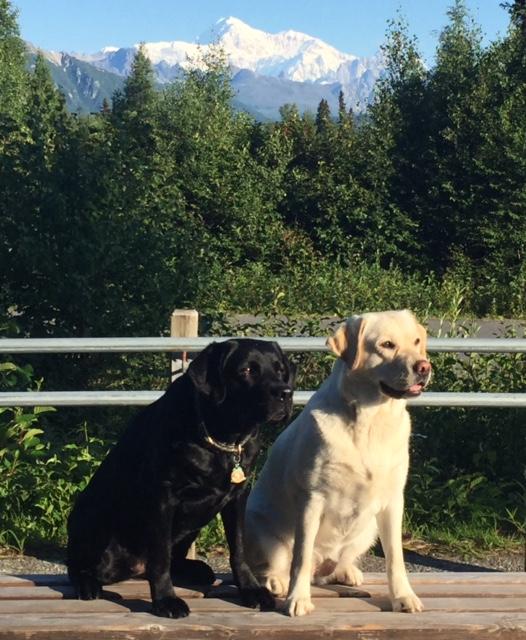 WILLOW AND BREEZE OWNED AND TRAINED BY CINDY IN ALASKA
COVEY OUR AKC MASTER HUNTER GIRL TAKES A MAJOR WIN BOULDER,CO.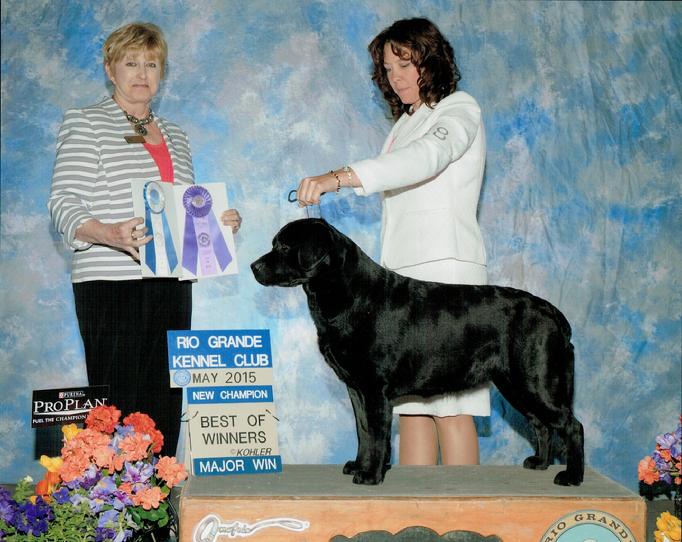 SARAH
CONGRATULATIONS TO SARAH, A PARIS DAUGHTER EARNING HER AKC CHAMPIONSHIP. SHOWN BY STEPHANIE PERRINE, OWNED BY STEVE HERRON. FANTASTIC JOB.
FLASH: GOOSE WINS
9-26-13 BEST OF BREED AT GRAND JUNCTION
7-13-13 BEST OF BREED AT ROARING FORK
7-14-13 BEST OPPOSITE SEX AT ROARING FORK.
AND IS
AN AKC GRAND CHAMPION IN THE SHOW ARENA!
HANDLED TO HIS GRAND CHAMPIONSHIP BY EDNA
Goose earns his GCH with a best od Breed win
OUR GIRL MESA WOWS THEM IN DENVER FEB '15 WITH 2 MAJOR WINS!
OUR GIRL MESA WINS A MAJOR AT DENVER
MESA WINS A SECOND MAJOR AT DENVER
OUR GIRL "COVEY" IS NOW AN AKC MASTER HUNTER WITH HER CURRANT PASS AT BERTHOUD, CO.
6-14 & 15-'14.
SEE HER UNDER OUR GIRLS.
GOOSE SON: QUINCY EARNS HIS AKC MASTER HUNTER TITLE 5-14. CONGRATULATIONS !
CH TOPWATER HIDDEN SPRINGS YULETIDE MH RN
see him under Bonni's 2nd litter
"DECKER" IS OWNED BY JEANNE COLLIER
http://www.topwaterlabs.com
BRED BY HIDDEN SPRINGS, TRAINED BY EDNA
GRAND CHAMPION HIDDEN SPRINGS BLUE GOOSE
MASTER HUNTER, RN



WELCOME, WE ARE LOCATED IN COLORADO ON THE WESTERN SLOPE OF THE ROCKIES, IN LOMA, NEAR GRAND JUNCTION, COLORADO. OUR GOAL IS TO BREED ENGLISH LABRADOR RETRIEVER HUNTING DOGS THAT HAVE GREAT TEMPERAMENT, EXCELLENT CONFORMATION, AND THE NATURAL TALENT TO PERFORM; IN THE FIELD, AS A WATER DOG, HUNTING DOG, OR DO HUNT TESTS. MANY OF OUR LABRADORS HAVE CHAMPION AND MASTER HUNTER TITLES AND ARE PROVEN WINNERS BEFORE WE BREED THEM. THEY ARE DUAL PURPOSE LABRADORS AND ARE THE PERFECT FIT FOR YOUR FAMILY.
OUR GIRL MACY, A SHOW BRED MASTER HUNTER STARTED IT ALL.
FAMILY TREE
CHERRY OAKS MACYS GOT IT ALL MH, OUR FOUNDATION LABRADOR RETRIEVER, IS THE DAM OF HIDDENSPRING VERY KERRY BONNI MH; HIDDENSPRINGS FIELD OF GOLD MH "DRAKE", THE QUIET MAN TROOPER MH, AND HIDDEN SPRINGS DISCO MILLY SH. THESE FOUR ARE SIBLINGS OUT OF MACY'S ONLY LITTER OF SIX.
EDNA AND PAUL SCHENCK
efschenck@yahoo.com
Loma, CO.